Vehicle & Fleet Lettering & Graphics
Calvert Southern MD VA Sign Design Fabrication Installation
TNT Signs and Graphics LLC have brought you vehicle fleet lettering graphics for twenty years in the Southern MD and Calvert County, Charles County, St Marys County, Prince Georges County and Anne Arundel County areas.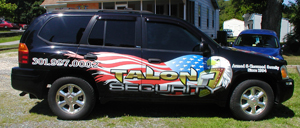 If you have a corporate vehicle or a fleet of corporate business vehicle trucks or vans, you have the potential for a mobile billboard. Vehicle lettering and graphics for advertising your business is purchased one time and one time only. Since vehicle lettering and graphics are one of the most cost effective forms of advertising today, let TNT Signs and Graphics show you how we can present the top notch image you want to convey about your business.
Some of the projects we design, fabricate and install:
Custom Van Lettering
RV Graphics
Trailer Graphics
Fleet Lettering
Truck Lettering
Hand Lettering
Vehicle Lettering
Automobile graphics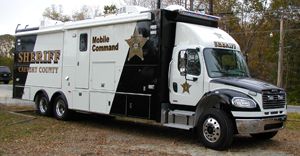 Whether you need to lettering or graphics on one car, truck or vehicle or twelve,
Email Us at tnt@signsandgraphicsllc.com or call us at 301-704-1414 today
and let us put your ideas rolling down the road!